Protect people's lives.
Protect people's living.
Protect the environment that nurtures people.
We are committed to creating a society in which people around the world can live securely
and comfortably.
Protect people's Lives.
Many people die even now in countries near the equator from such mosquito-borne diseases as malaria, dengue fever, and West Nile Fever. Insecticides are thus essential for people to survive in these regions. Fumakilla developed the first liquid insecticide in the world in 1920, and its products with excellent effects and safety are being used all over the world today. Further, in order to protect people from new viruses or bacteria, we are conducting research day in and day out.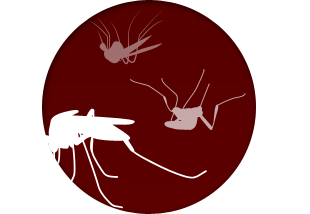 Protect people's Living.
The circumstances in which we live have changed drastically as civilization has progressed, giving rise to such problems as a rapid spread in mildew and ticks, the profusion of hay fever, and increased incidents of food poisoning. We have developed a string of products with innovative concepts, such as household disinfectant products made with allnatural ingredients and a hay fever cream that eliminates the need for face masks to ward off pollen. Fumakilla is aiming to not only simply solve problems, but also improve the quality of life by manufacturing based on craftsmanship.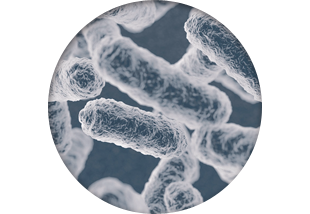 Protect the Environment
that nurtures people.
The issues of the global environment have become more serious. In order to bring the joy of living with plants to as many people as possible, Fumakilla introduced its Kadan line of gardening products in 1968. We have been ahead of our competitors in perceiving consumers' increased environmental awareness and trend toward all-natural products. Thus, we have promoted the development of products that do not contain artificial chemical compounds,including organophosphate insecticides and surfactants whose harmful effects on the environment have been pointed out. In this way, we have been increasing consumers' satisfaction while reducing environmental impact.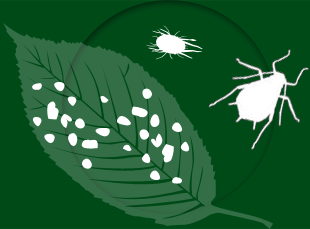 Spreading the Japan technology to the world.
Based on the belief of protecting people's lives by spreading the Japan technology to the world, Fumakilla has a long history of delivering our products all over the world. Currently, we spread our network throughout 70 countries in Southeast Asia, Europe, the Middle East, Africa, and Latin America, and we are expanding our network and making steady progress as an international brand.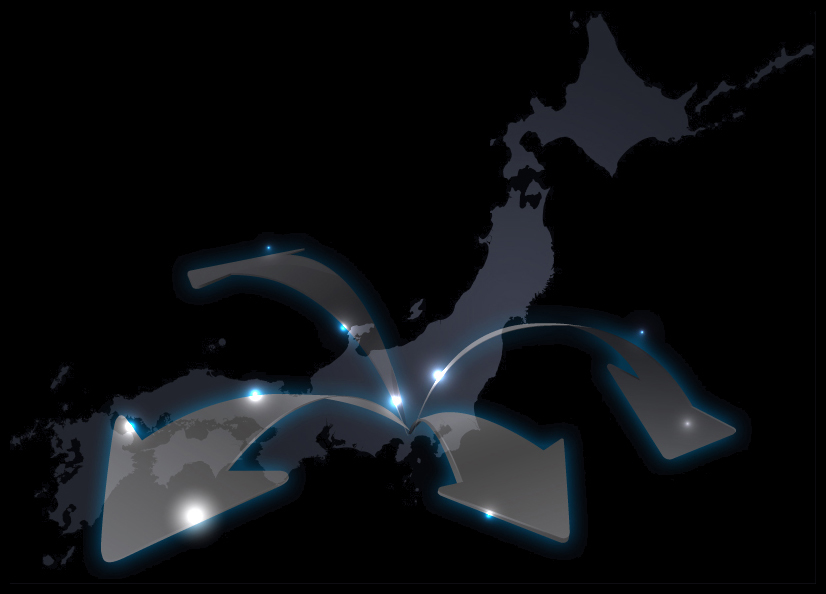 HISTORY
Fumakilla Limited began in 1920 when it developed the world's first liquid insecticide and
began manufacturing and selling it. Since then, it has rolled out a wide variety of innovative products .
Please scroll down to view
the history of FUMAKILLA.
1890

The company was founded
as Oshimo Kaishundo. (Dispensing pharmacy)

1920

Established business operations in Hiroshima, with the commencement of manufacturing and marketing of patented Fumakilla Liquid Insecticide.

Fumakilla High Power Liquid

The world's first insecticidemade from pyrethrum flowers

In its early industrial period, Japan lagged behind in ensuring safe and hygienic work sites, resulting in epidemics of pest-borne diseases. In response, Fumakilla developed the world's first insecticide made from pyrethrum flowers.

1950

The company was reorganized as a stockholding company and was capitalized at ¥10 million. The main office was located in Tokyo.

1963

Launched Vape, the world's first electronic mosquito destroyer.

Vape Mat Mosquito Destroyer

The first electric mosquito destroyer device

We developed an electrical mosquito destroyer device, which did not have to be lit and did not emit smoke, thereby resolving complaints about conventional mosquito coils. Our president at that time had to overcome resistance within the company about the price being too high to sell very well, and was vindicated by record sales.

1973

Fumakilla Italia S.p.A., a joint-venture, was established to manufacture and market Vape and other products. Capital was increased to ¥550 million.

1976

Fumakilla Malaysia Sdn. Bhd., a joint-venture, was established to manufacture and market Mosquito Coils, Vape and other products. Fumakilla Europe S.A., a joint-venture, was established in Luxembourg to market Vape and other products.

1980

Launched Fumakilla Roach Killer, an innovative aerosol cockroach killer with a spring nozzle.

1990

A Joint-venture company, P.T. Fumakilla Indonesia was established in Indonesia for the production and sales of Vape and Mosquito Coils.

1996

A Joint-venture company, Fumakilla India Pvt. Ltd. was established in India for the production and sales of Vape and Mosquito Coils.

2000

Developed and launched Portable Vape.

Portable Vape

A battery-operated electric mosquito repellent device

The innovation of using a fan for chemical dispersion allowed us to make a version of Vape that ran for extended periods on batteries, and which was thus usable anywhere, indoors or outdoors. A very popular product, it now rules the anti-mosquito market.

2007

Subsidiary Company, Fumakilla America, S.A. DE C.V. was established in Mexico and Alcohol-Based Disinfectant Kitchen Cleaner, which works as both disinfectant and cleaner, was launched.

2008

Developed and launched One Push Vape, a next generation mosquito killer, which works without the utilization of fire, electricity orbatteries.

One Push Vape

No Electricity, No Batteries, No Need to Light or Power It at All

This next-generation mosquito destroyer works with a single press for 12 hours, not needing batteries or to be plugged in.One unit can thus work on an entire home, making great strides in safety, convenience, and design in the process.

2012

Brains Park — First construction work completed(aerosol plant) Launched "One Push Vape Crysta" a product that makes it easy for customers to recognize when it needs replacing.

2013

Change the name of "Technopia Sdn. Bhd." to"Fumakilla Asia Sdn. Bhd."

2015

Developed and Launched KIKIME Premiere Series.

KIKIME Premiere Series

Changed the name of "PT. Technopia Jakarta" to "PT. FUMAKILLA NOMOS".

2016

Launched "Roach One Push", the world's first One Push product to kill cockroaches behind the kitchen structure.

Acquired the remaining 30% of the stocks of Fumakilla Asia Sdn. Bhd. and PT. FUMAKILLA NOMOS.

2017

Changed the name of "Myanmar Texcorp Limited" to "Vape Myanmar Limited".
Research and Development
At Fumakilla, we are dedicated to creating things that don't already exist, and to not doing what everyone else is doing. This relentless focus on research and development is the ultimate expression of our business. Our never-ending engagement in basic research in such areas as entomology, botany, bacteriology, and virology. With regard to insecticides, for example, we consider a thorough understanding of insects, starting with their biology and ecology, to be crucial. To this end, we maintain cultures of over 3,000,000 insects across some 50 species, and apply the knowledge gained through repeated experimentation thereupon to developing products that are linked to consumer demand and are also ahead of what everyone else is doing.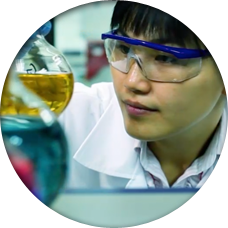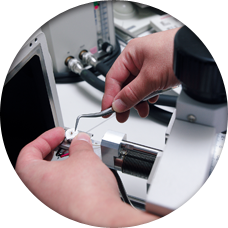 Technology, Craftsmanship
We are also engaged in cutting-edge work in such sectors as drive and motor technologies, circuitry,and chemical dispersants.The mission of our production and quality assurance divisions is to achieve ideal products with the highestquality. Moreover Fumakilla maintains its own tool and die plant, in addition to adopting the latest CAD systems and putting resources into industrial design. We take all aspects of our products seriously, including such details as containers, caps, and spray nozzles. This dedication leads to an inimitable level of craftsmanship.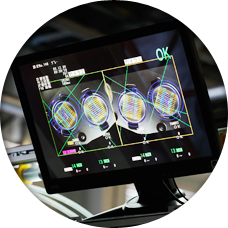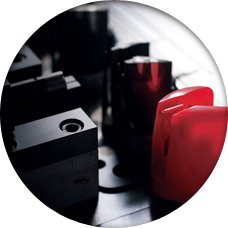 Product development
Fumakilla conducts basic research on insects and plants, manufactures products, using state-of-the-art technologies, and performs strict quality control over raw materials and products at its major sites inside and outside Japan.
Our aim is to continue providing Fumakilla quality that can touch the hearts of customers in the world.
Our products
At Fumakilla,we are dedicated to creating things that don't already exist,
and to not doing what everyone else is doing.
Our network
With its network extending to 70 countries in the world,
Fumakilla has steadily moved forward as a manufacturer of international brands.